If you're one of the many music, arts and culture lovers that flock to the Port Fairy Folk Festival each year, you might be looking for an alternative road trip back to Melbourne. Enter the Grampians National Park, at Dunkeld, a short 60-minute drive from Port Fairy.
Whether you have driven the Great Ocean Road hundreds of times, or you're making the most of your time away, a stop at the Grampians National Park is a must. From the ocean, to the mountains, you will tick off some of the best scenery Victoria has to offer.
As you leave Port Fairy, drive east and pop into Basalt Wines. Learn about their award-winning wine and biodynamic viticulture techniques. Sit down amongst the vines and order from the locally-sourced tapas-style menu.
When your designated driver starts to twitch, jump back in the car and drive 45 minutes towards the town of Penshurst, and continue the drive up the summit of Mount Rouse. The extinct volcano offers unspoiled panoramic views of the surrounding region and a look inside the volcanoes crater.
After the lookout, drive to Penshurst and stop in for a coffee and cake at Café Bagdad. Have a guise through the antiques and hit the road, following the signs towards Dunkeld.
The Royal Mail Hotel is a great stop for a night's rest after the Port Fairy Folk Festival. Indulge in a Deluxe Mountain View room and wake up to a view of Mount Sturgeon and Mount Abrupt. Start your day right with breakfast at the Parker Street Project and a tour of Australia's largest kitchen garden. Explore the smaller walks around Dunkeld or embark on a longer hike up one of the Grampians mountain peaks.
Staying a second night at the hotel will have you well fed and well rested. Book in for a tour of the 28,000 bottle wine cellar, and warm up your pallet for a five or eight course degustation at Wickens that night. With floor to ceiling views of Mount Sturgeon and Mount Abrupt, your dinner will be an unforgettable experience.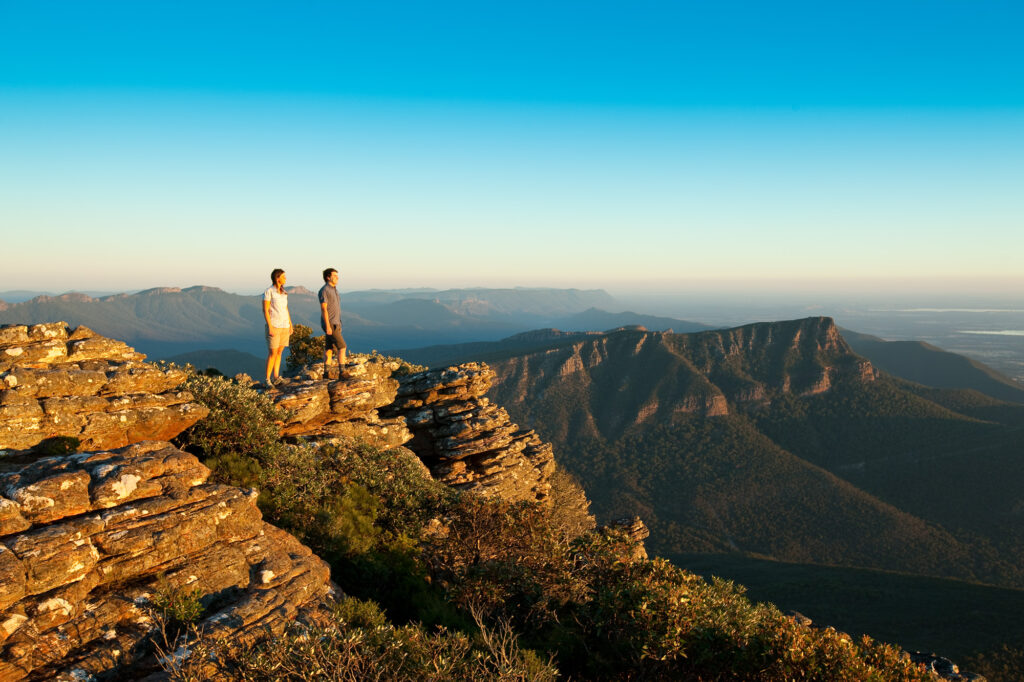 The next day, begin your journey back to Melbourne, stopping in at Halls Gap to complete the Pinnacle hike or visit Brambuk Aboriginal Cultural Centre. Alternatively, continue straight to Ballarat for lunch and a walk around the art gallery.
The fun doesn't have to stop at the Port Fairy Folk Festival. Explore little Victorian towns, hike the Grampians mountain range and eat some of the finest food in the country – it's the perfect way to extend your break.